EXPERIENCE THE MUSIC & CULTURE OF IRELAND
www.irishmusicshopping.com
is brought to you in association with Emerald Isle Media.


Travel into Ireland from North America & Canada in 2023 & 2024
Tailor-Made Travel hosted by
Emerald Isle Media Tours throughout the Island of Ireland.
We
will take you on a Magical Experience through the lands of Saints & Scholars and those of your ancestors. We cater from groups of 8-32 from the United States & Canada with a dedicated Driver Guide on
Luxury Executive Sprinter Coaches.
Featuring
: Dublin & Wicklow, The Wild Atlantic Way, Belfast & The Causeway Coast, Ireland's Ancient East and more.....

Emerald Isle Tours also offers a 5 Star Experience of
Ireland's Golifing Gems
including amongst others Old Head Links in Kinsale, Lahinch, Galway Bay, Dromoland Castle and Powerscourt.

We are also pleased to launch a new
VIP
Chauffuer Driven
service for couples, small groups and business travellers.


To Discuss your requirements
Tel : + 353 1 6622266
Email :
info@selectmedialtd.c
om
www.irishmusicshopping.com


Emerald Isle
is the poetic name for Ireland due to its green countryside, first referred to in print by William Drennan in his poem "When Erin first rose".
The team at
www.irishmusicshopping.com
will provide a flavour of Ireland through the publications Irish Music Magazine, Stories from Irish America and
Premier Travel Guide.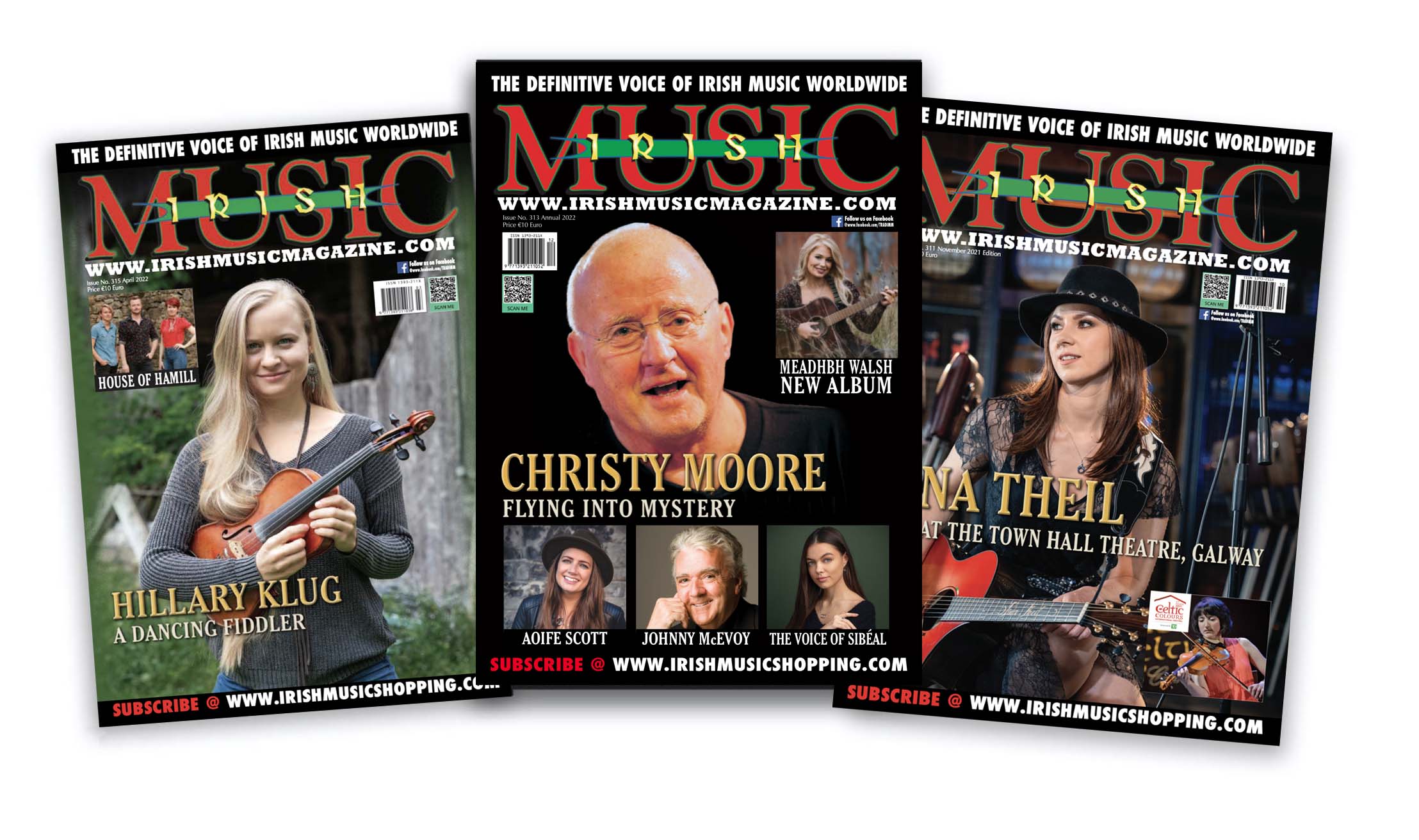 Irish Music Magazine


The Mission Statement of
Irish Music Magazine
is to preserve and integrate the Music and Culture of Ireland to an International audience. From commercial recordings of Traditional Tunes, to experimentation with other musical cultures, Irish Music Magazine keeps readers informed about upcoming tours, events and also festivals from the diverse world of Irish and Celtic acoustic music.

With Readers in 30+ Countries worldwide and celebrating
28 years in 2023
, Irish Music Magazine is available via Subscription both print and digitally in 1 and 2 year cycles. Also includes a complimentary
4 Disc 45
Track Digital CD with the 1st edition.
Order your Copy Today by clicking on our
Online Store.

You can also follow Irish Music Magazine on Facebook for Daily News and Music @
www.facebook.com/TRADIMM
Premier Travel Guide to Dublin & Outside 20th Edition 2023


The Premier Travel Guide offers a taste of Dublin's historical past and contemporary vigour, bringing the charm of its antiquity to the fast pace of 21st century Ireland. Also featuring a wonderful array of must see Visitor Attractions in Ireland and Outside Dublin. Available in Print and Digital Interactive format.
Order your Copy Today by clicking on our
Online Store.